Districts
A district is a geographic area designed to support Scouting in an area through training, program planning, and support. A district committee is composed of volunteers who deal with specific tasks, including membership, program, and finance. The district also has a commissioner staff. A unit commissioner is assigned to coach your unit adults, help solve problems, and provide other guidance as needed.
The Cherokee Area Council is divided into three districts; John Ross, Sequoyah, and Ocoee. The Sequoyah District is divided into four districts; Sequoyah West, Sequoyah East, Sequoyah Central and ScoutReach.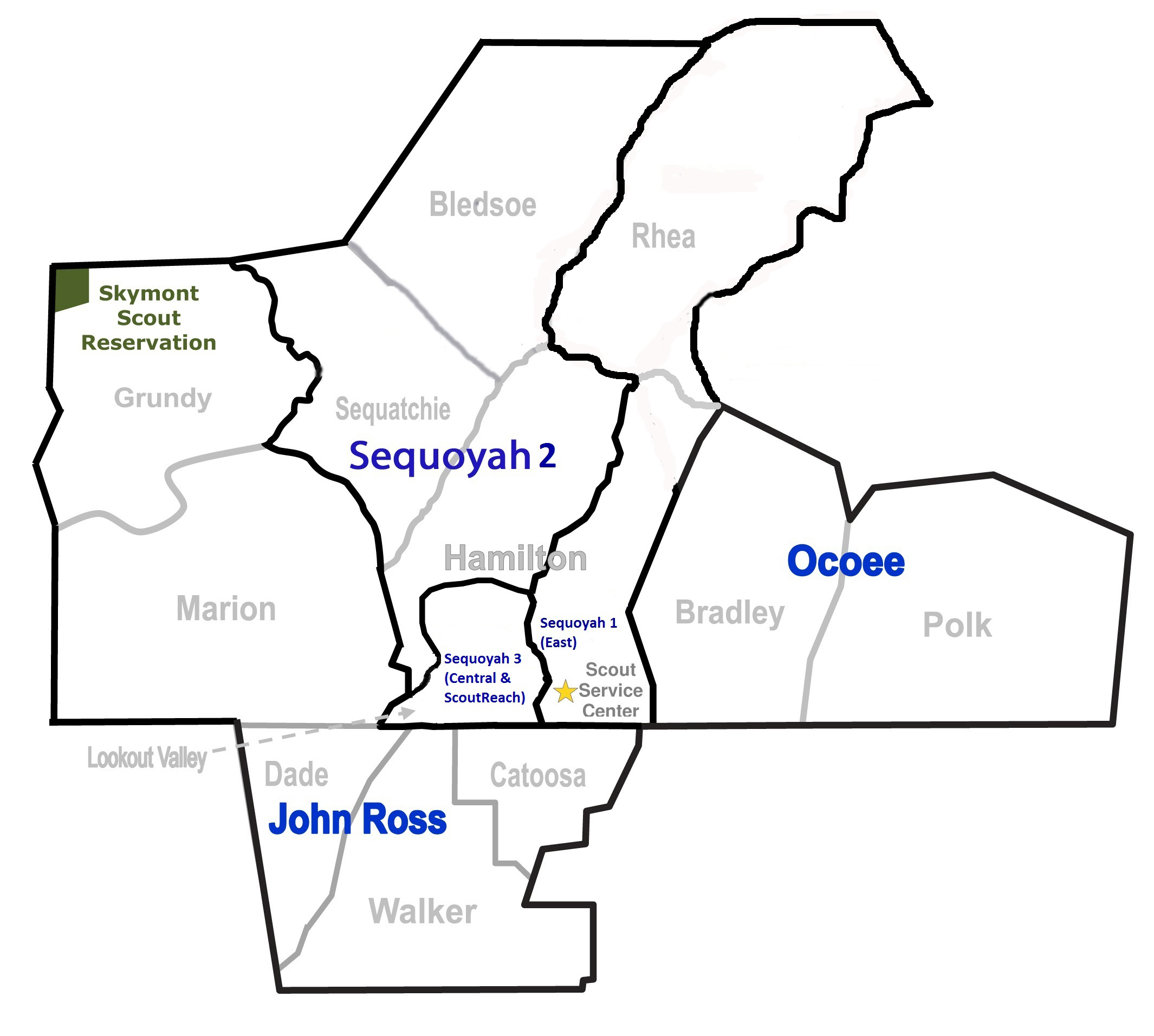 For more information about local Scouting groups, activities, events, camps, to sign up for Scouting or to start a Pack, Troop, Crew or Post at your organization, contact your District Executive.